March 3, 2022
With a focus on multifamily and hospitality, RREAF enjoys unrivaled growth
By Anna Butler – Real Estate Editor, Dallas Business Journal
Mar 2, 2022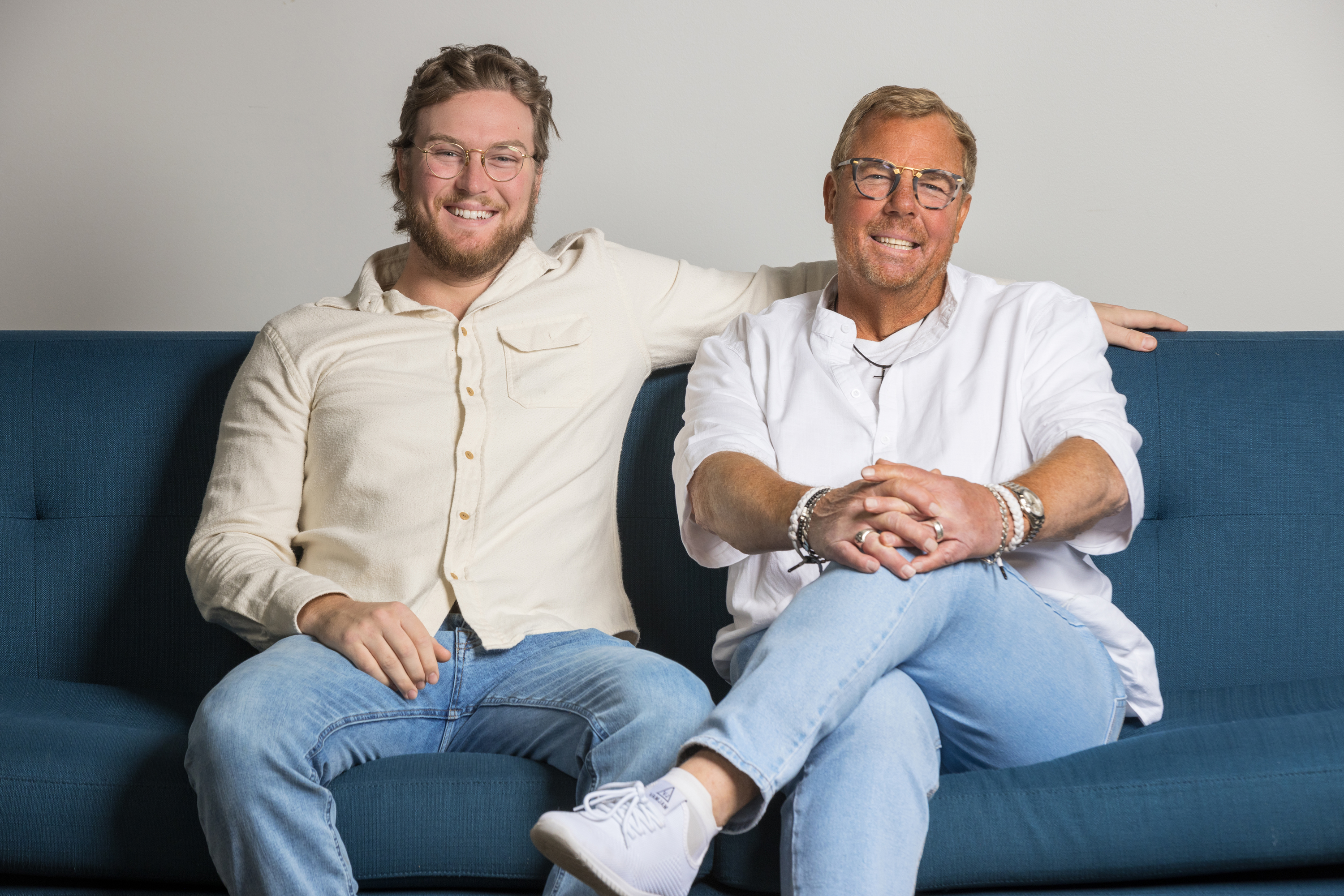 The first thing you need to know is that when RREAF Holdings says that it's busy, that might be a slight understatement.
The Dallas-based commercial real estate firm has surged to $3.4 billion in assets under management with a little more than 400 employees. Five years ago, RREAF had $100 million in assets under management with about 30 employees.
"It's been rapid, rapid growth, and we attribute that to being in this part of the country and seeing opportunities in the five verticals that we play in within commercial real estate," said Kip Sowden, the firm's chairman and chief executive, in an interview.
Within those business lines exist a myriad of in-process transactions and development.
Multifamily, RREAF's largest vertical that is overseen by Kip's son Graham Sowden, hones in on acquiring existing assets chiefly in the South and Southeast, much of which has a value-add component that the firm can renovate and bring up a level. The focus right now for the firm is on larger portfolio transactions, such as a 21-property portfolio consisting of more than 4,000 units that RREAF closed in December.
"We're obviously focused on areas where demand exceeds supply," said Kip. "Let's face it: The population continues to migrate to the more business-friendly climates of North Texas and the Southeast, and we do take advantage of that."
Graham said that RREAF has been buying in secondary and tertiary markets throughout the Southeast for the last five to six years as they anticipated a big shift in capital.
"We're seeing it today with the Blackstones and Starwoods focusing all their attention on the Sun Belt region," he said.
"It makes it very, very difficult for us to buy today," added Kip. "But as sellers, we're getting prices well beyond what we originally underwrote for our equity investors. We have not anticipated that we would sell the volume we have, but we're getting such strong unsolicited offers."
Other spaces that RREAF has been able to capitalize on within that booming swath of the U.S. include beachfront and hospitality. The firm snaps up existing assets in well-known beach locations, such as Panama City Beach or St. Simon's Island, with a capital improvement program.
Ground-up development is another hot area for RREAF, which hones its new builds in on the multifamily – typically in Dallas-Fort Worth and Texas more generally – and hospitality spaces, delivering a Cambria Hotel in Charleston, South Carolina, last year, among others. Kip said the firm has recently closed on about 95 acres on the beach in Galveston, saying they plan to build a big resort on the land with a similar effort occurring to the east at Myrtle Beach. Extended-stay hospitality is yet another of RREAF's offerings with delivered or in-development products in spots such as Missoula, Montana; Boise, Idaho; Athens, Georgia; and Smyrna, Tennessee.
The fifth and final vertical – and the latest addition to the firm's offerings – is RREAF Communities, specializing in large, mixed-use, highly amenitized and highly programmed communities. The firm's first deal is in Midlothian, with 3,300 acres purchased with a mind to put in as many as 8,500 single-family homes. RREAF has another 3,200 acres under contract just east of San Marcos along the SH 130 Tollway.
Despite the massive growth the firm has experienced in half a decade, it's been nearly two score years in the making, based on Kip's background.
RREAF's roots follow Kip back about 37 years, with the first 15 of those years spent on the third-party brokerage side in investment sales and mortgage originations. With investment sales, that first business incarnation exclusively listed income properties in the U.S. for institutional sellers agnostic to product type and region working with Equitable Real Estate, Prudential, pension funds and REITs, among others. The other side of the business, mortgage originations, involved construction loans, permanent debt, CMBS debt, and subordinate and pref equity – "really all tranches within the capital stack," said Kip.
The company's next iteration was Realty America Group, which still transacted third-party business but also focused some on principal transactions – value-add and opportunistic namely. Realty America eventually evolved into RREAF, which launched in 2010.
RREAF experienced firsthand the gravitational pull that drew Americans to the Southeast for beach vacations during the pandemic's travel restrictions. While hospitality may have taken a hit as a more beleaguered asset class, the firm saw resilience.
"The drive-to leisure hospitality has performed exceedingly well for us. We had our highest revenue years in 2021 at our beach properties," said Kip, noting that the extended-stay ground-up platform also outperformed.
While Kip doesn't believe there is an asset class that's completely recession-proof, he said that RREAF is pushing for ones that are "recession-resilient."
"In the markets that we are transacting and developing, the rental rate increases and lower cap rates allow us to achieve the margins between cap-on-cast and market cap that we need to take a risk on ground-up development on the multifamily side in particular," he said.
RREAF closed its offices for about four to six weeks after March 2020's shelter-in-place mandate and yet was able to maintain a healthy pipeline and growth throughout 2020 that kept up the momentum into last year.
For Graham and Kip, the onset of the pandemic fell during the middle of negotiations for a Sun Belt portfolio consisting of 12 properties.
"I think that due to Covid, we were able to achieve better pricing and higher cap rates because there was so much capital on the sidelines, and we remained players in the space when everybody else was pressing pause," said Graham.
Kip agreed. "We did not really slow down at all. Quite frankly, we pushed the pedal down throughout that process, and we benefited as a result of that," Kip said, noting that on the multifamily side, they didn't really see a drop in rent collections.
RREAF expects its ground-up vertical to explode throughout this year and into the next as it prepares to continue to be a net buyer in both the multifamily and beachfront hospitality spaces.
"Obviously, we love what we do, and we are going to continue to grow in all five verticals," said Kip.
Graham, who grew up listening to his dad talk on the phone about commercial real estate deals, has shown a similar enthusiasm for the business. "He's certainly on the road to take over," said Kip.
Graham said that coming at a privately held family company in a father-son capacity has been special. "I've really enjoyed learning everything I have from my dad," said Graham. "It's a son's dream come true."
"And that works both ways," said Kip.
Source: https://www.bizjournals.com/dallas/news/2022/03/02/rreaf-holdings-rapid-growth.html