March 15 2023
RREAF Holdings Purchases Rivers Edge at Carolina Stadium
The latest deal marks RREAF's portfolio growth within the Sun Belt Region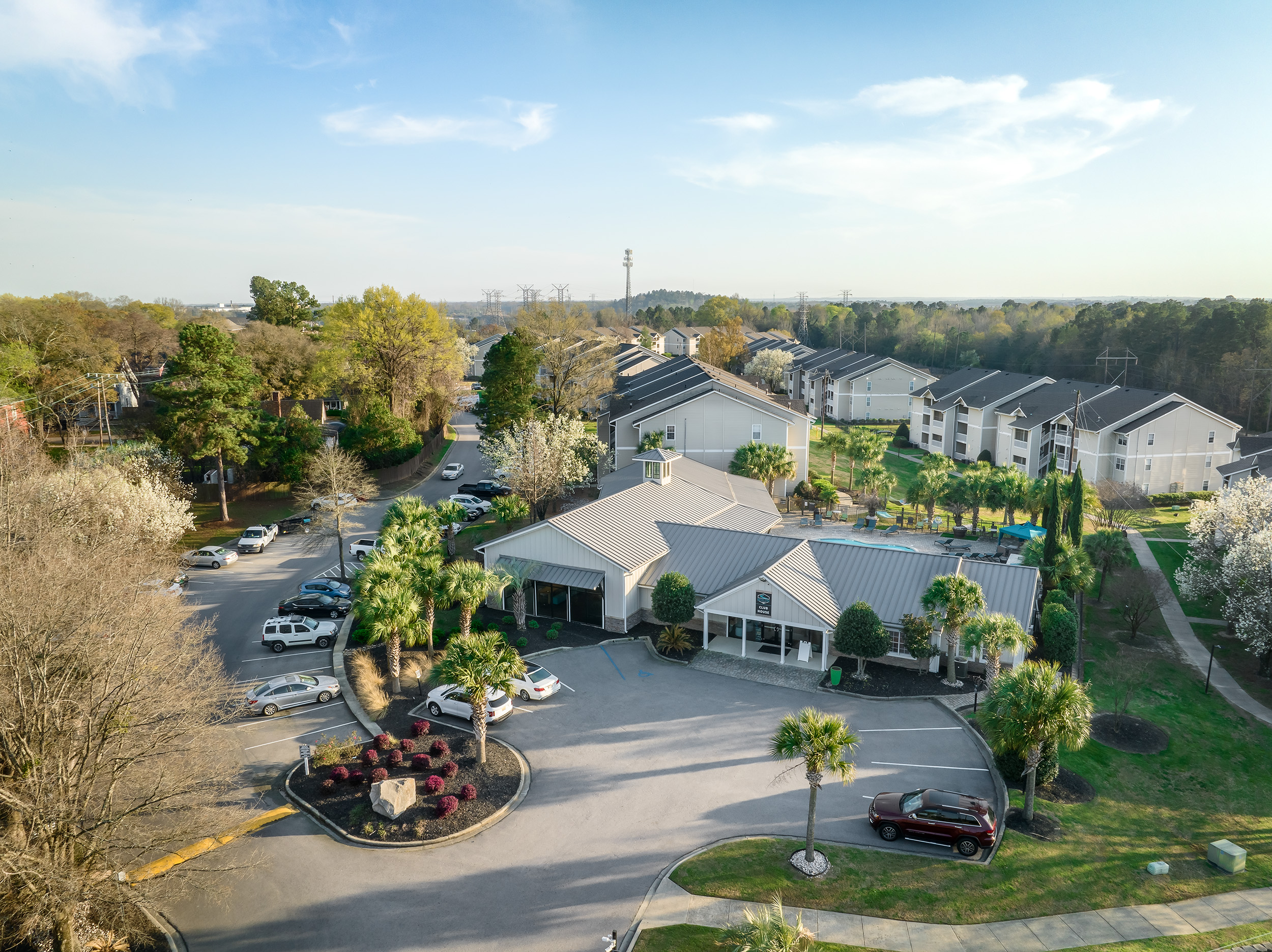 DALLAS, March 15, 2023 /PRNewswire/ -- RREAF Holdings LLC, a private real estate investment and development firm, today announced Rivers Edge at Carolina Stadium as the latest addition to its student housing portfolio. Located in Greek Village near University of South Carolina, RREAF Construction Services (RCS) will oversee all capital expenditure plans and renovations. Financial details of the acquisition were not announced.
Built in 1996, the property covers 240 units and 486 beds across 20.87 acres of land. RCS will focus its renovation updating efforts on three main categories: Interior Units, Amenities, and Building Exteriors. With 40 percent of the units upgraded at Rivers Edge, RCS will demo the outdated flooring, kitchens, and lighting and replace them with new flooring, kitchen cabinets, appliances, plumbing fixtures, new efficiency lights, and a two-color paint pattern that matches unit products developed within the last two years. Upgrades to the amenities will include dog runs, upgraded basketball, volleyball, and pickleball courts, and additional walking path lighting.
"Universities continue to see increased enrollment, so student housing is still in high demand. Students want to live somewhere that feels like home, and Rivers Edge delivers that to its residents," said Graham Sowden, chief investment officer at RREAF Holdings. "We have been looking to expand our student housing portfolio for quite some time, and we are pleased to add the historic Rivers Edge to our student portfolio. RREAF Holdings is looking forward to upgrading the building for the latest group of students."
According to Yardi's 2022 Q4 report, the fall 2022 pre-leasing period closed with a record percentage of bedrooms leased in September, and rent growth remained very strong. Meanwhile, student housing supply at several universities with increasing enrollment hasn't been sufficient to house the incoming class. The fall 2022 pre-leasing period ended in September with 96.6% of bedrooms at Yardi 200 universities leased, marking another record-breaking year. Meanwhile, annual rent growth was 4.1% as of September, exceptionally high by historical standards.
Renovations are expected to be completed between late 2026 and early 2027. For more information, please visit: www.rreaf.com.
About RREAF Holdings
RREAF Holdings LLC ("RREAF") is a privately held, vertically integrated commercial real estate company based in Dallas, Texas with roots that go back 35 years in the industry. RREAF focuses its portfolio of commercial real estate projects and development under five main divisions catering primarily to middle America with its programmatic value-add multifamily acquisitions, opportunistic hospitality and resort acquisitions, core ground-up development, large and highly amenitized master planned developments and its ground-up extended stay hospitality development division.
RREAF employs over 500 people, mostly across the Sun Belt region, handling a wide range of commercial real estate investment matters, including in-house underwriting, due diligence, capital markets, acquisition, asset management, property management, construction management, project development, accounting and legal support. RREAF, along with its debt and equity partners, has built a diversified portfolio in its core competencies in excess of $5 billion in assets, across 15 states, under management. Winner of the 2021 Multifamily Operator of the Year Award and selected as an Optigo® 2022 Select Sponsor, RREAF values the impact that it has on local communities. RREAF's mission is to enhance the lives of its investors, partners, residents and guests by providing outstanding service, excellence and expertise with integrity, vision, values and purpose. For more information, please visit rreaf.com.