August 12, 2021
RREAF Holdings Announces Rob Steinwedell as Director of Acquisitions – Hospitality
RREAF Holdings, a privately held commercial real estate company known for acquiring and developing affordable, multi-family workforce and hospitality properties, today announced Rob Steinwedell has joined as Director of Acquisitions – Hospitality.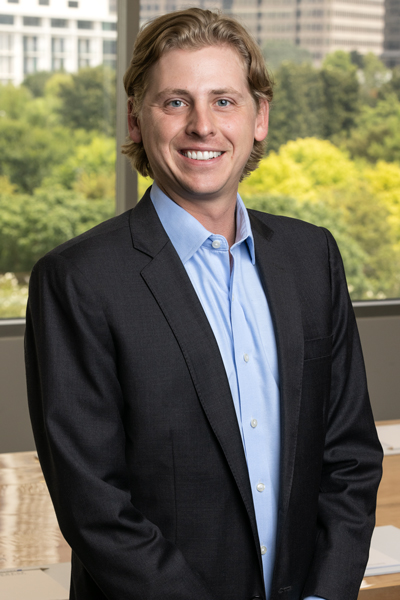 Steinwedell will oversee the direction and strategic planning for RREAF's hospitality acquisition platform with a focus on acquiring beachfront hotels and resorts along the South Atlantic and Gulf Coasts. RREAF currently owns nine hotels with 1,000+ keys.
"Rob brings the perfect mix of strong acquisition and growth experience coupled with a deep understanding of the hospitality sector," said Kip Sowden, chairman and chief executive officer for RREAF. "RREAF continues to see strong, middle-American economic potential, and expects pent-up demand for travel and hospitality to fuel this potential even more. We're thrilled to have Rob on board to lead this charge."
Steinwedell specializes in acquisitions, asset management, finance, due diligence and development. Previously, he worked at Harwood International and ATCAP Partners where he focused on value-add and opportunistic investments in the Greater Central and Southwestern U.S. Over his career, he has been directly involved in the acquisition, development and financing of more than 8M sq. ft. of office, hotels, industrial and mixed-use real estate with an aggregate value of more than $1 billion.
"It is an opportune time to acquire hotels given the quick and continued recovery of the hospitality industry. I am excited to join RREAF as we expand our hospitality platform by acquiring affordable, family-friendly properties in America's leading drive-to destination markets," said Steinwedell.
Steinwedell graduated with a Bachelor of Science degree in Chemistry from Rhodes College where he served as Chairman of the Rhodes Real Estate Club. He is currently an active member of The Real Estate Council and Urban Land Institute.
About RREAF Holdings
RREAF Holdings LLC ("RREAF") is a privately held, vertically integrated commercial real estate company based in Dallas, Texas, with roots that go back nearly 35 years in the industry. RREAF focuses its portfolio of commercial real estate projects and developments under four platforms aimed primarily at catering to the middle-America workforce community: programmatic value-add multifamily acquisition, opportunistic hospitality and resort re-development, core ground-up development and single-family lot and town center development. RREAF employs over 300 people, mostly across the South and Southeastern U.S., handling a wide range of Commercial Real Estate investment matters from in-house underwriting/due diligence, capital markets, acquisitions, asset management, property management, construction management, project development, accounting, and legal support. RREAF, along with its debt and equity partners, has built a diversified portfolio in excess of $2.5 Billion and more than 12,000 units over the past five years and expects to continue expanding these platforms. RREAF's Mission is to enhance the lives of its investors, partners, property residents and guests by providing outstanding service, excellence, and expertise, with Integrity, Vision, Values, and Purpose. For more information, please visit www.RREAF.com.
Source: https://www.businesswire.com/news/home/20210810005051/en/RREAF-Holdings-Announces-Rob-Steinwedell-as-Director-of-Acquisitions-%E2%80%93-Hospitality