October 26, 2022
Marinelle and Kip Sowden Celebrate Klyde Warren Park With $1M Donation For Its Children's Park
Please don't tell Mother Nature that North Texas is having the best weather ever today. You just know she can't take a compliment. Regardless, the blue skies are only enhanced with temperatures in the 70s, and practically no wind. It's simply a marvelous time to be out and about.
One group that is having a double dose of appreciation on this day is Klyde Warren Park. With the Sheila and Jody Grant Children's Park on the verge of reopening early next month, the Marinelle and Kip Sowden Charitable Foundation just donated $1M for the 6,000-square-foot new addition to the Children's Park, which has been closed for renovations and other construction.
According to Klyde Warren Park President Kit Sawers, "The new space will feature a 35-foot climbing tower and slide (one of only two in Dallas), interactive water feature, kid-sized climbing wall, shaded pavilion for birthday parties and family gathering and a myriad of other exciting features."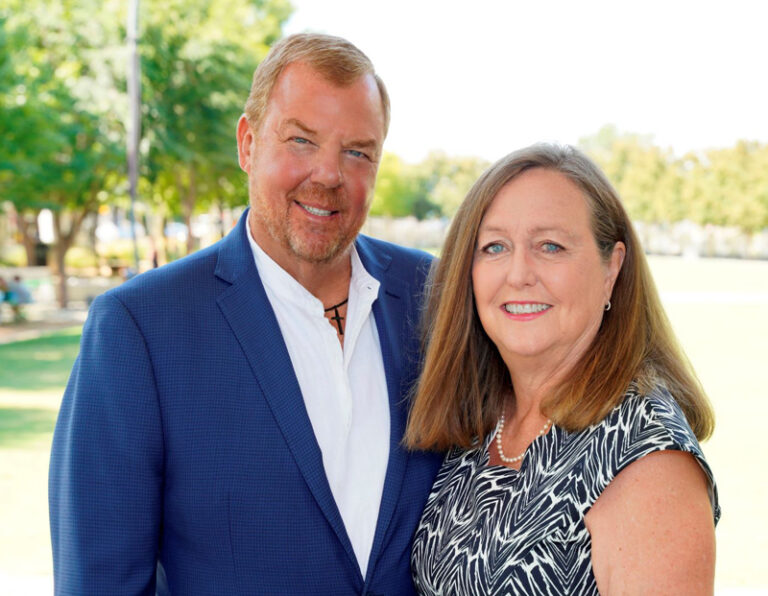 Kip and Marinelle Sowden
The Children's Park has been closed since January to complete the additional space as well as to install a new play surface and landscaping and renovate the restrooms.
The offices of Kip's RREAF Holdings office overlook the Park, and he serves as a member of the Klyde Warren Park Corporate Council.
As Kip Sowden explained the family's foundation's support for the project, "Klyde Warren Park is one of the greatest gems in the City of Dallas, and we are thrilled to be a part of such a Dallas treasure. The Marinelle and Kip Sowden Charitable Foundation is set up to help support children's growth and development through education, health and community. The new Children's Park at Klyde Warren Park fits those criteria."
To honor the Sowden philanthropy, the addition will be named in their honor.
Klyde Warren Park Foundation Board Chair Jody Grant admitted, "We knew the Children's Park was too small from the day we opened, and we are thrilled that the addition will allow even more children to enjoy it. The Sowdens join the Perot and Durham families in making this dream come true, and we are so grateful for their generosity."