January 19 2023
Inside Student Housing's Strong Fundamentals
Paul Bergeron, GlobeSt.com, 19 January 2023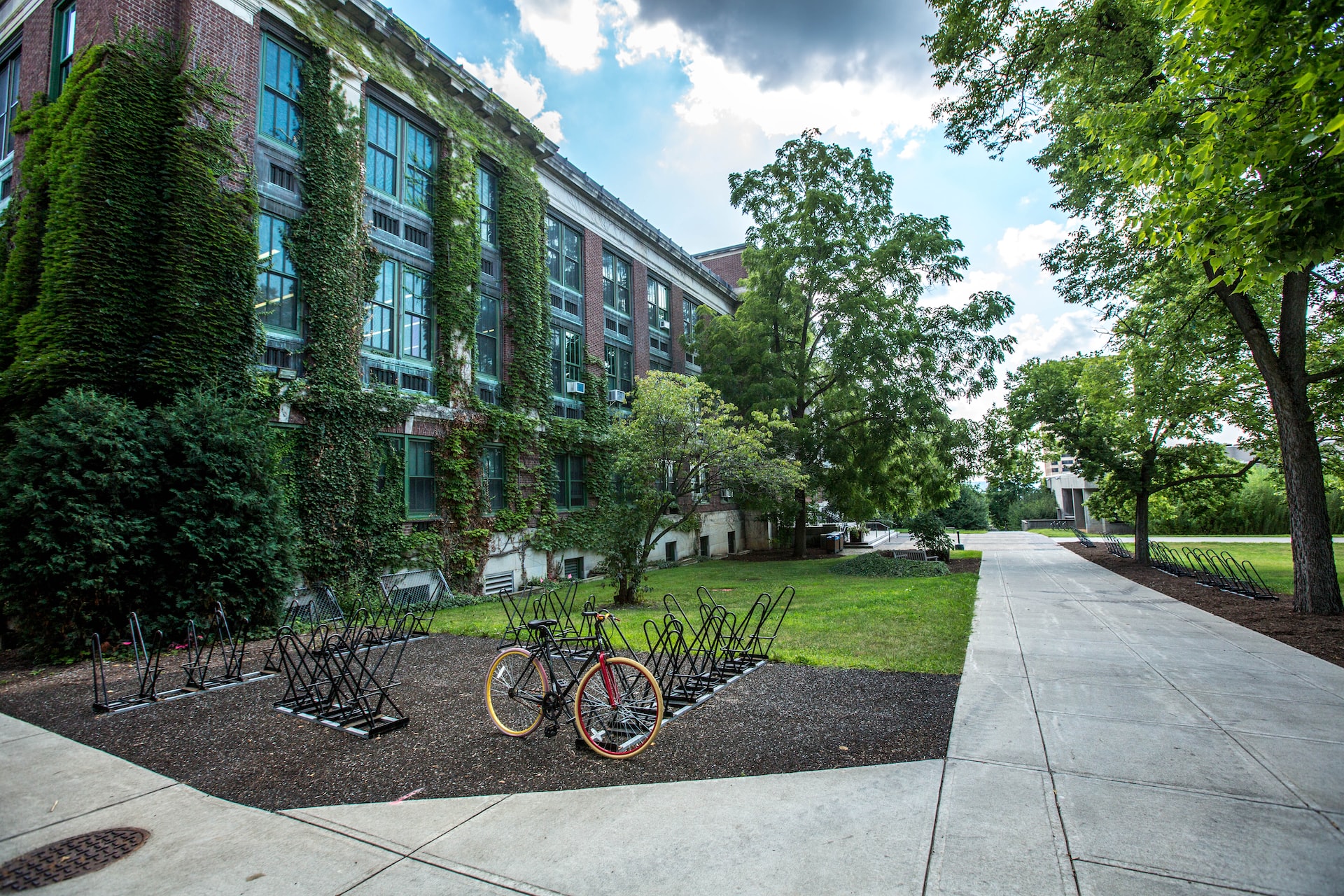 Student housing fundamentals have never been stronger, which is why capital is flocking to the asset class, according to a new report from the JLL Capital Markets Student Housing team.
Sales volume for 2022 almost doubled that of 2021 and cross-border investment is growing while student housing set an all-time high in transaction volume last year with an annualized total of $18.9 billion, significantly surpassing the previous year-end high of $11.0 billion in 2018.
"Many investors consider student housing recession proof as every lease has a parental guarantee and enrollment has historically increased during times of economic recession," according to JLL's report.
Because of this, in addition to global capital, many domestic investors with capital to deploy are targeting the sector, including the Middle East, Singapore, and "early rumblings" around Latin America," JLL managing director, Teddy Leatherman, said in prepared remarks.
JLL said that institutional investors are under-invested in real estate relative to target allocations, accelerating capital flows to the sector.
The broadened capital targeting the sector has led to a steady increase in price per unit, nationally, the JLL team said. Student housing rents increased 8.8% year-over-year, with average rent at $847/bed as of October 2022 compared to $779/bed in November 2021.
Moody's Analytics' associate data scientist, Ricardo Rosas, tells GlobeSt.com that vacancy rates fell to 2.4% for the 2022 school year from 2.8% in 2021, marking the lowest vacancy rate since Moody's Analytics started collecting data in 2014.
Harrison Street Portfolio 94% Occupied
Barrett Lowell, managing director and head of Education Asset Management – North America at Harrison Street, tells GlobeSt.com that occupancy across the firm's 84,000 beds surpassed 94% with an average of 99% at our newest vintage locations. Harrison Street also experienced 5% year-over-year effective rate growth during the same period.
"The current supply/demand imbalance has created significant tailwinds for the sector in the coming years, and our current preleasing levels for next fall are ~8% ahead of last year with rate growth tracking 7-8% across our portfolio," according to Lowell.
Some of the Strongest Rent Growth Than Ever
Graham Sowden, chief investment officer at RREAF Holdings, tells GlobeSt.com that he is seeing assets lease up faster and to higher occupancies, along with some of the strongest rent growth ever.
"We believe that student housing offers us the ability to enter a space that's less competitive, at a more affordable basis, with the same strong fundamentals, that we are seeing in our other verticals," Sowden said.
The markets RREAF Holdings have typically played in for its multifamily space are markets that it is seeking for our student platform – the South and Southeast – specifically schools that have strong enrollment growth, an imbalance between supply and demand, and a need for "affordable" student housing that is heavily amenitized and caters to the millennial student.
Smaller Schools Still in Recovery Mode
Jesse Snyder, vice president of Ascendant Development, a Houston-based apartment and student housing developer, investor, and general contractor, tells GlobeSt.com that while overall 2022 yielded a positive result for most Tier 1 student housing institutions, "there is still recovery to be made at some of the smaller schools in the country.
"The pandemic's impact on smaller institutions continues to be a factor in their enrollment and off-campus housing populations. As students and universities at these smaller schools have figured out a remote learning model that works, it is slowing down the on-campus enrollment, which has a direct impact on off-campus housing."
Dense, Walkable Locations are Ideal
CRG's student housing and multifamily team has a strong track record that includes the development of over 40,000 beds in over 80 university markets. The firm currently has four student housing projects under construction
J.J. Smith, CRG's managing partner and residential group leader, tells GlobeSt.com that he is "absolutely" seeing strong demand for student housing, especially near larger universities located in dense, walkable neighborhoods.
"As these universities have increased enrollment over the past few years, the demand for housing has outstripped supply, leading to higher rental costs for students," said Smith, whose firm has four student housing properties currently under development.
"Developers can help by increasing the available housing supply near overflowing campuses. Adding these units to the market not only gives students more options but also helps to ease the pricing pressures. And campus-adjacent locations are ideal because they place students just steps from retail, restaurants, and nightlife while maintaining walkable access to campus facilities."
Smith said CRG is continuing to focus on major Tier 1, Power 5 conference schools where it is looking to build multifamily housing that offers a range of floorplans from one to five bedrooms."
There's a Seller-Buyer Price Gap
Robert Lindner, co-founder and managing principal, Integrated Capital Management, tells GlobeSt.com that his firm's investments are in university submarkets that have a proven history of year-over-year rent growth from simple high-demand/low-supply market dynamics.
"As certain schools continue to expand their student base, the demand for housing only continues to increase which has been translating to market rent growth well exceeding our proforma," Lindner said.
With respect to acquisitions today, Lindner said there is "absolutely" a seller-buyer price gap, "so we are seeing deal volume slow tremendously and a rise in deals falling apart," he said.
"We expect that over the next 12 to 18 months, buyers will have a strong position with acquisitions as they credibly can point to a higher increase of borrowing rate and likely lower loan proceeds, which has a drain on investor returns.
"Alternatively, sellers may see some advantage if sales volume declines as fewer opportunities will be available to be had by the large amount of capital trying to acquire."
Consider Onsite vs. Offsite Availability
Peter Margolin, national broker network manager at Alliant Credit Union, tells GlobeSt.com that he continues to see a healthy pipeline of deals in 2023.
"Sufficient demand drivers, such as availability of onsite versus offsite student housing in comparison to the size of the student body, are heavily considered," Margolin said.
"Additional factors considered include the size and national ranking in the Top 200, a well-funded and consistent endowment, stable to increasing student populations, and inclusion in a Power 5 conference."
Students' Face-To-Face Interaction a Factor
Moody's Analytics' senior economist Ermengarde Jabir tells GlobeSt.com that student housing has benefited "tremendously" from the return to in-person learning after an extended period of virtual learning.
It has been "driven by strong demand arising from students' desire for valuable face-to-face interaction with professors and peers. Widespread easing of international travel restrictions in 2022 also helped bolster international demand."
Community Colleges Needing Housing, Too
Roger Krulak, founder and president of FullStack Modular, a design, manufacturing, and construction firm of mid- and high-rise modular buildings in urban environments, including student housing, said student housing is at a deficit almost everywhere in the country.
"Additionally, associate degree colleges at community colleges are now often looked at as stepping stones to a four-year degree rather than an alternative," he said. "As such, they are also building student housing to accommodate the growing demand from that cohort."
Source: Inside Student Housing's Strong Fundamentals | GlobeSt