January 31 2023
Follow the Money, with Mitch Provosty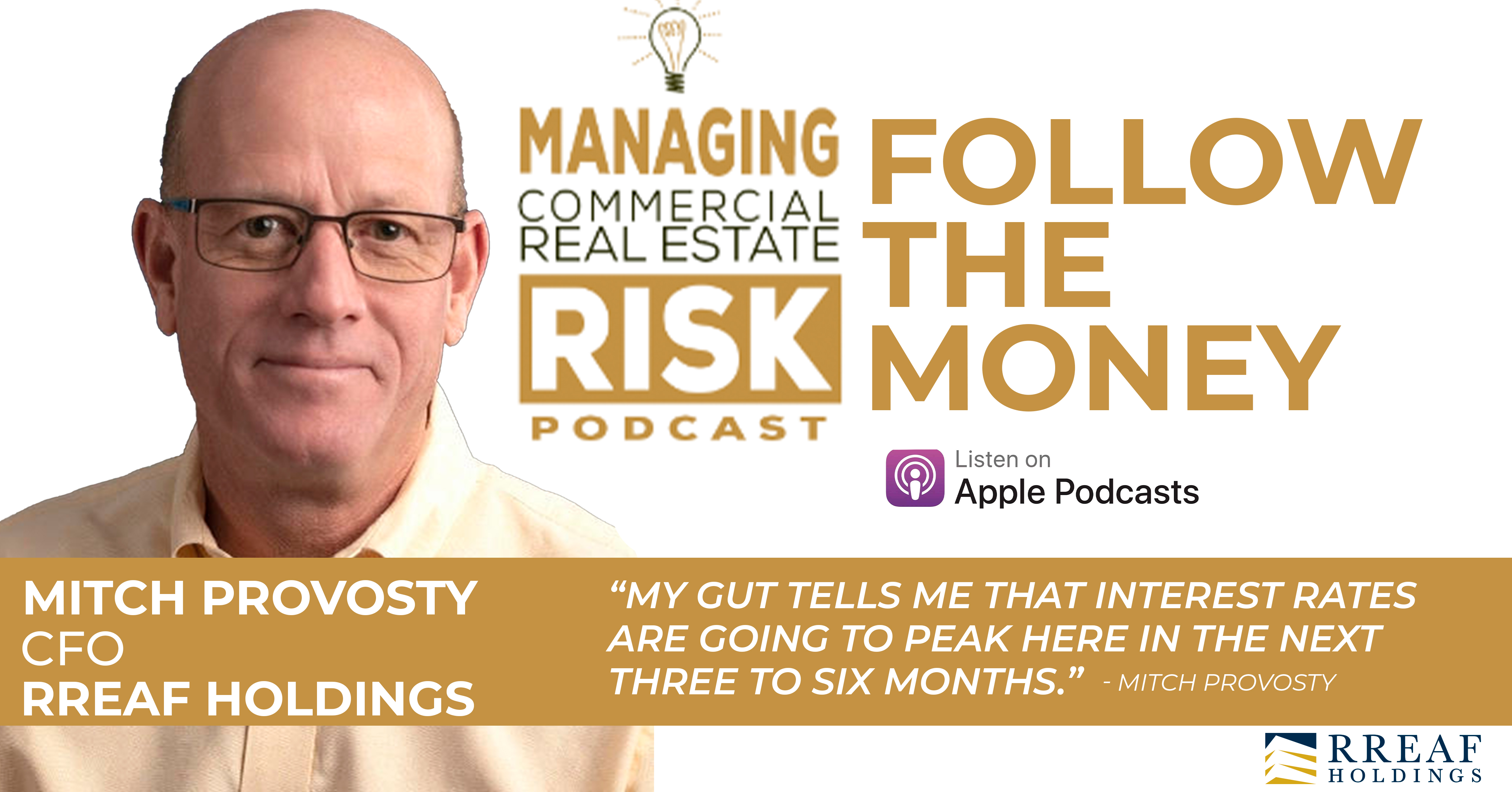 Welcome to the Managing CRE Risk podcast with Jeremy Goodrich. Today, we have a special guest, Mitch Provosty, an industry veteran with over two decades of experience as an investor, developer, advisor, and general contractor. In this insightful conversation, Mitch shares his wealth of knowledge on how to effectively manage insurance risk, make smart decisions in your acquisitions, and offers his market outlook for 2023. This is an episode you won't want to miss!
Learn more about Mitch and his story at shineinsurance.com/managing-commercial-real-estate-risk!
"I'd rather be lucky than good."
01:57
At the beginning of the episode, Mitch shares the most pressing risks in the industry. He talks about the risk of the deal and insurance risk – two of the biggest areas to keep an eye on. To mitigate insurance risk, Mitch shares 3 key tips:
Make sure you fully understand your insurance policy.
Be cautious of any potential code issues.
Surround yourself with knowledgeable insurance advisors.
Later on, Mitch also shares his expert advice for acquisition managers when it comes to underwriting.
Get to know your market – don't make the mistake of entering a bad market.
Aim for a market with a diverse base – look for areas with strong education, healthcare, government, and manufacturing sectors.
"My gut tells me that interest rates are going to peak here in the next three to six months."
21:04
At the end of the conversation, Mitch shares his insights on the real estate market in 2023.
Cap rates in multifamily haven't caught up yet due to high interest rates In light of this, he recommends diversifying your investments and exploring other asset classes such as hotels or schools.
The cost of buying start to get up there with the cost of building, making ground-up development a potentially lucrative opportunity.
Interest rates might start to go down in 3 to 6 months, however, a recession may be on the horizon. It's important to be cautious with our investments.
About our guest, Mitch Provosty
Mr. Provosty has over twenty years of experience in the commercial real estate industry as an investor, developer, advisor, and general contractor. Mr. Provosty has ten years of experience in the residential and commercial construction industry in Florida and he is the founder of Antebellum Construction in the Florida panhandle. Antebellum is licensed to build residential and commercial construction projects throughout the State of Florida. Noteworthy projects in which Mr. Provosty brought his talents include the acquisition and re-development of the Beachside Resort in Panama City Beach, FL, 13 flagged hotels in the Texas oil play including two ground-up development projects, Lotus Village Apartments in Austin, TX, ground-up development projects in Gallatin, TN, Amesbury Plaza Apartments in Dallas, TX, The Brook Hollow Apartments in Desoto, TX, Hotel Palomar in Dallas, TX and The Residences at Hotel Palomar in Dallas, TX.
Mr. Provosty has been directly involved in the acquisition, re-development, and disposition of over $250MM worth of commercial real estate projects over the last several years. Mr. Provosty is also the founding partner of Ravenswood Holdings LLC. Mr. Provosty is a principal in RREAF Holdings LLC, Realty America Group Strategic Opportunity Fund and Realty America Development. Prior to his commercial real estate activities, Mr. Provosty worked as a project manager in manufacturing plants executing large industrial construction projects.
Mentioned in the show:
Need an instant insurance ballpark for your next Multifamily deal?! Answer 9 simple questions and we'll give you a sense of what insurance should be. Visit us here for everything you need to know: https://www.shineinsurance.com/ballpark/
Special thanks to Mitch Provosty for taking the time to share so many great insights with us
This article originally appeared on Managing CRE Risk Podcast