February 21 2023
Finalists Announced: D CEO's Financial Executive Awards 2023
RREAF Holdings is pleased to announce that our esteemed Chief Financial Officer, Mitch Provosty, was a finalist for the distinguished 2023 D CEO Magazine's Financial Executive Awards. For more information on the original article see below: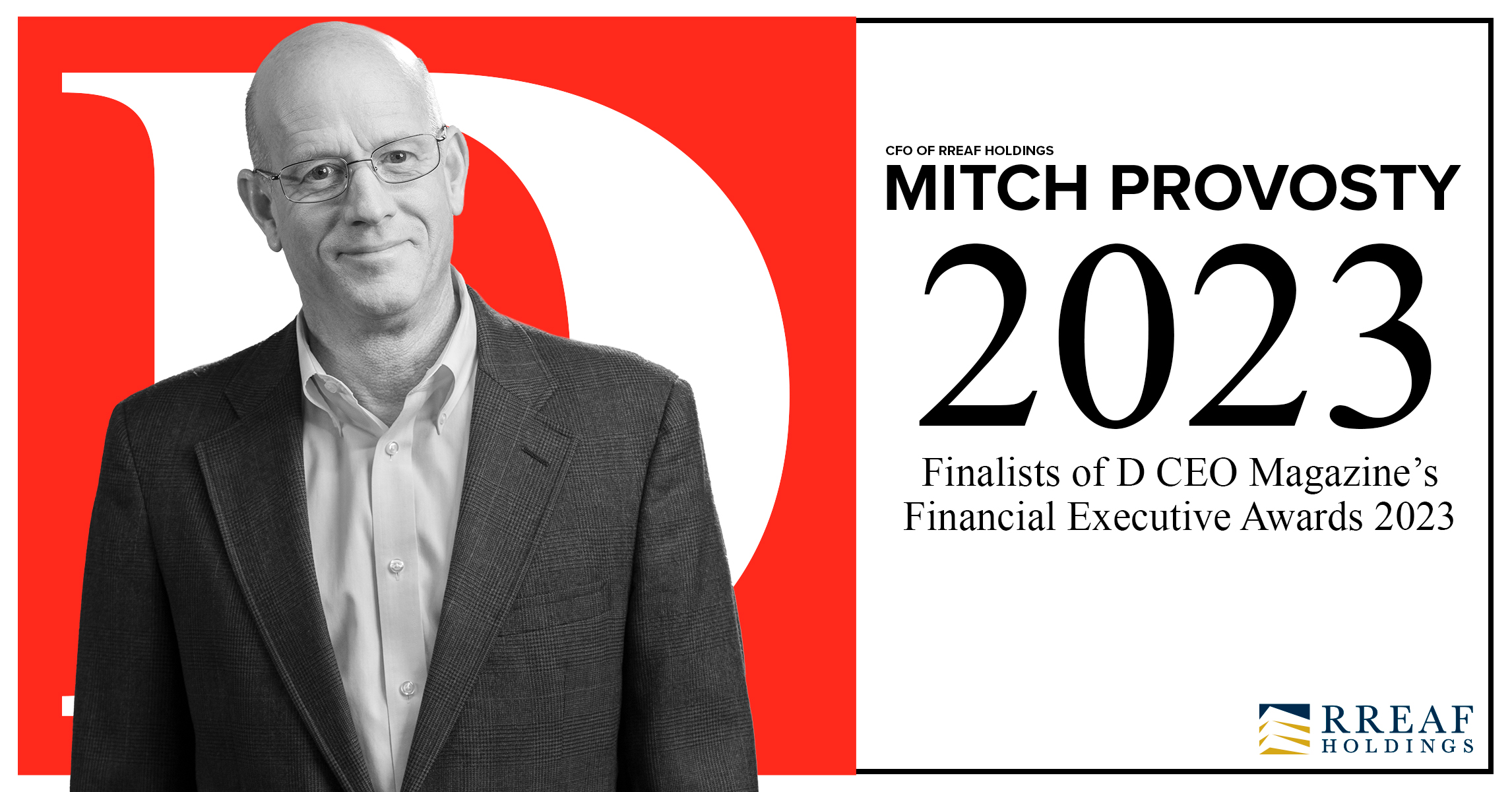 D CEO is proud to announce the finalists for its 2023 Financial Executive Awards. Presented in partnership with Financial Executives International, Association for Corporate Growth, and TXPCA-Dallas, the program honors top corporate financial executives in Dallas-Fort Worth.
All 40 honorees will be recognized in the May issue of D CEO magazine and online; winners in various categories will be revealed at an exclusive awards event this spring.
As part of the program, Larry King, Wham Tech's CFO and COO, will be honored with the Constantine "Connie" Konstans Excellence in Corporate Governance Award. It's named for the late professor of accounting and information management at The University of Texas at Dallas who was D CEO's first recipient of the honor and a corporate governance pioneer.
A longtime industry advocate and volunteer, King also is the co-founder of the Private Directors Association Dallas-Fort Worth Chapter and serves as the national program committee chair for the Private Directors Association. A FEI member since 2015, he has served on the external relations committee, the technology special interest group committee, and in various other roles.
This article originally appeared on D Magazine