June 6, 2022
Austin's Homebuyer Pain is San Antonio's Gain
Paul Bergeron, Globe St., 06 June 2022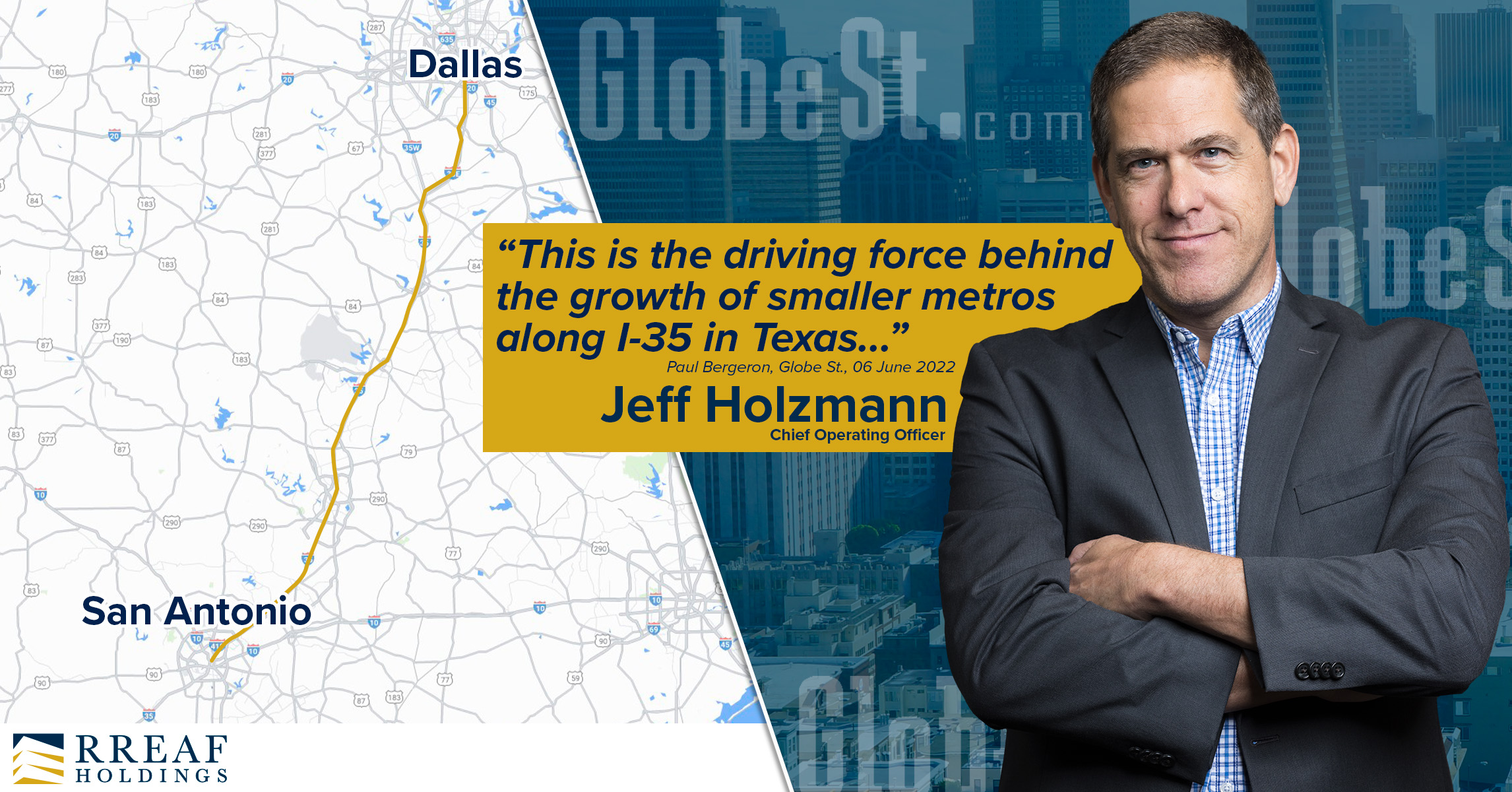 Given rising housing costs and mortgage rates, migration is slowing in primary markets such as Austin, Las Vegas and Nashville and secondary markets such as San Antonio are the beneficiaries, according to a report last week from Redfin.
Those moving today are seeking to strike a balance between living in a large metro that offers food, education, entertainment, and quality of life – but balancing those desires with the cost of living and quality of the space they can own, according to Jeff Holzmann, Chief Operating Officer at RREAF Holdings.
"This is the driving force behind the growth of smaller metros along I-35 in Texas," he said.
Homebuyers who are priced out of Austin are turning to San Antonio, located about 80 miles southwest, according to a new report from real estate brokerage Redfin. Meanwhile, Redfin reported that 16% of homebuyers leaving Austin are moving to San Antonio, up from 14% a year ago.
"I've seen a wave of people moving from Austin to San Antonio this year, and affordability is always the number-one reason," San Antonio Redfin agent Chelsea Knox said in a release.
Austin Left in the Dust
San Antonio ranks 10th on Redfin's list of most popular migration destinations with 6,000 Redfin homeowners looking to come rather than go in Q1; a year earlier that number was 4,000.
Left in the dust is the state capital. Austin watched a net inflow of roughly 3,000 homebuyers in Q1—down from a peak of 11,000 a year earlier; it no longer ranks on Redfin's list of popular migration destinations.
The gap between home prices in San Antonio and Austin has gotten bigger throughout the pandemic, with the typical Austin home selling for $555,000 in April. That's up more than 70% from $325,000 since April 2020—the biggest increase in the country.
Estimated monthly mortgage payments were up a staggering 97%, from $1,614 to $3,187. Asking rents have also shot up, increasing 46% year over year to $2,531 in April. For comparison's sake, Knox said that in Austin, $300,000 will buy a two-bedroom condo with less than 1,000 square feet. In San Antonio, a beautiful four-bedroom, 3,000-square-foot home is the same price.
"But it's not just about affordability: San Antonio's southern hospitality, cultural events, beautiful views, rolling hills and military bases attract a lot of people from out of town," Knox said.
Original Source: https://www.globest.com/2022/06/06/austins-homebuyer-pain-is-san-antonios-gain/?slreturn=20220506122849