MAY 21, 2021
A FOREST OF CAST IRON
When the new Delta Hotels by Marriott Dallas Southlake opened in Southlake, TX, it became one of the first ground-up hotels built for the brand in the U.S. Although the brand and hotel are new, the interior design harkens back to a time when the area was first explored by Westerners.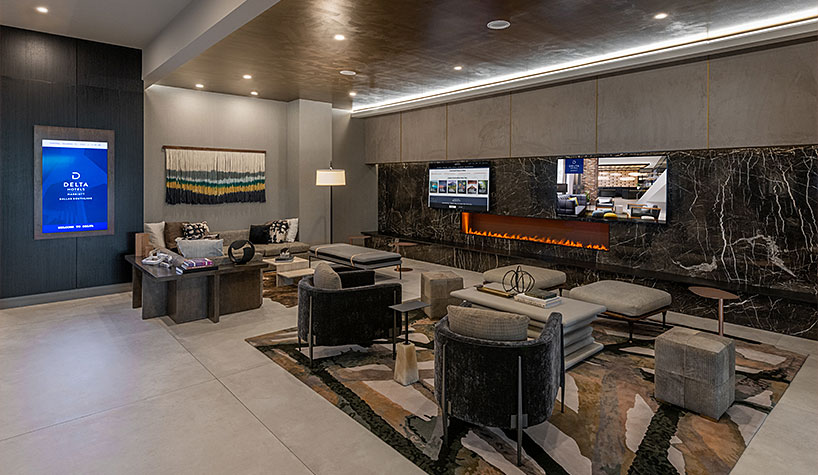 Merriman Anderson Architects (MAA) the architect and interior designer for the six-story, 240-room property, implemented a modern design throughout the hotel with a warm blend of limestone, metals and stucco for the architecture which sets the tone that is used for the rest of the masterplan.
The design is inspired by the original exploration of the land now known as Southlake. Every material, space and concept throughout the design of the hotel features the explorer's original journey through a thick, dense forest among the starry night sky. Through thoughtful design and intricate details, the interior design gives a sense of the surrounding geography, rich history, innovative advancements and sense of community that Southlake has to offer.
"The design of the hotel was inspired by journal entries our design team found from the 1800s, in which the forests of the surrounding area of what is now Southlake was described as walking through a 'forest of cast iron," said Gale Nall, associate principal/director of interior design, MAA. "We took that quote and ran with it for the interior design. The design direction was rooted in nature, and we implemented characteristics of metal in a unique way. We played on natural materiality, vertical lines and refined cozy spaces."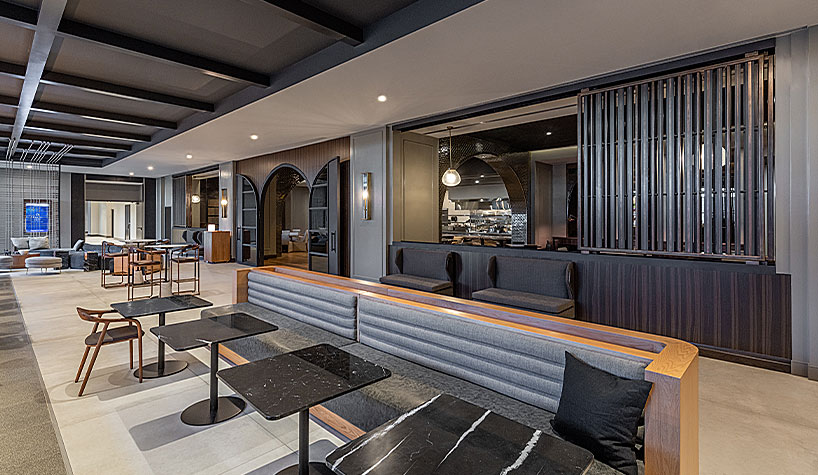 Refined materiality, natural forms and streamlined furnishings provide for an elevated guest experience. Staying true to Delta's philosophy of "the bare maximum," every space provides aesthetically pleasing visual interest and is seamlessly functional—simple made perfect. The hotel's full-service restaurant and bar features a sophisticated design with eye-catching displays to create a smart and casual atmosphere while portraying Southlake's deep roots.
MAA provided architecture, interior design, FF&E Design, master planning and visualization services for the project. RREAF Holdings is the developer and Hill & Wilkinson is the general contractor.
Source: https://www.myinspiredesign.com/a-forest-of-cast-iron/