Jan 19 2022 2:51 PM
Kip Sowden Of RREAF Holdings: 5 Things You Should Do To Become a Thought Leader In Your Industry - An Interview With Abe Alon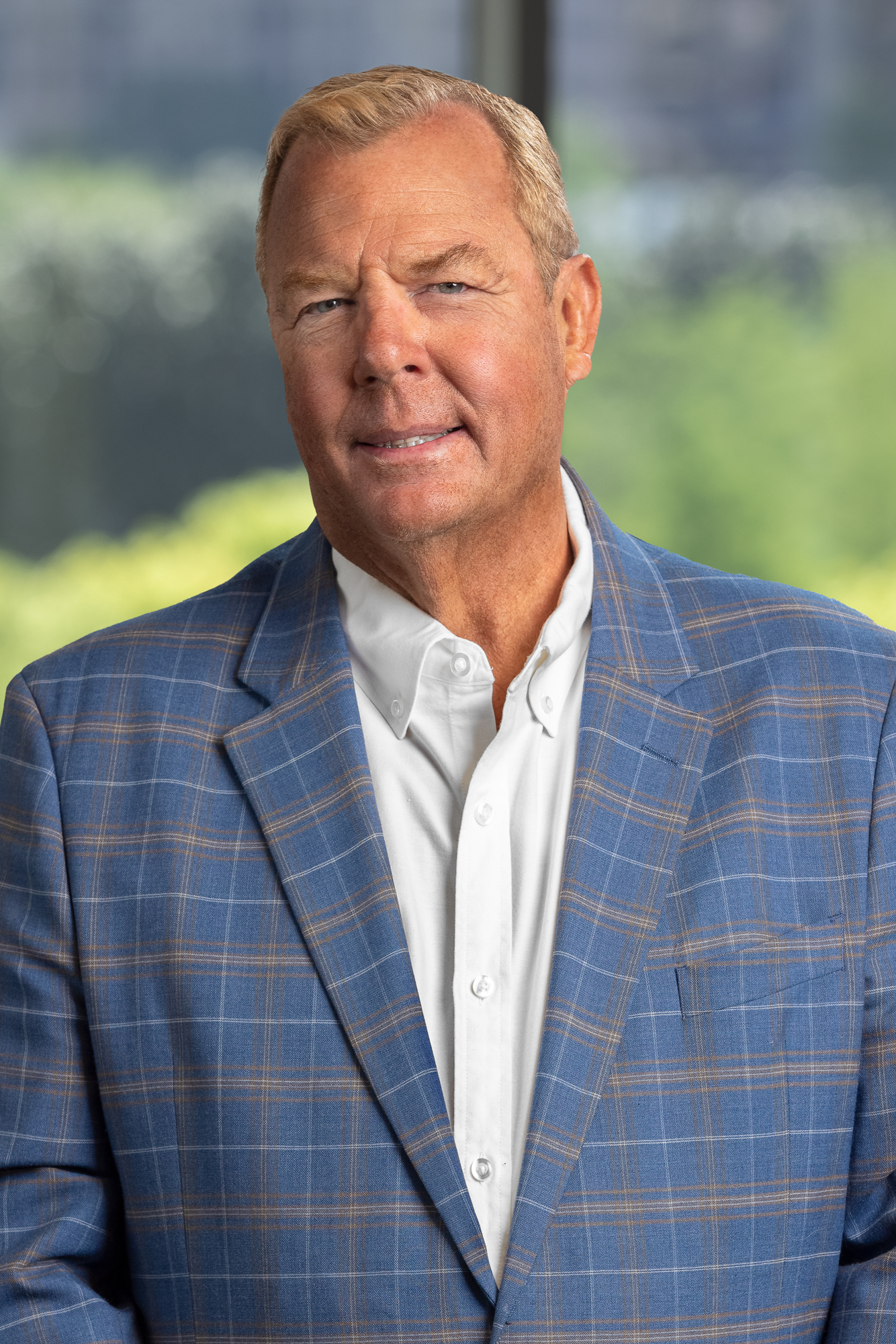 As a part of our series about how to become known as a thought leader in your industry, I had the pleasure of interviewing Kip Sowden.
Kip Sowden has over 34 years of experience in commercial real estate with a strong background in real estate brokerage and mortgage banking, acquisition, development, and asset management. He has been active in sales of more than 12 million square feet of commercial real estate and over 36,000 apartment units throughout the United States.
As chairman and CEO, Sowden is responsible for the overall direction of RREAF Holdings and RREAF's subsidiary companies including strategic planning for all growth areas of the company to include but not be limited to, its development, acquisitions, property, and asset management programs as well as the development and implementation of commercial real estate funds.
Thank you so much for doing this with us! Our readers would love to "get to know you" a bit better. Can you share your "backstory" with us?
From an early age, I was fascinated with the commercial real estate (CRE) space. I was enamored by the concept of creating wealth with tangible assets. I studied economics, finance and real estate at The University of Texas in Austin, Texas in pursuit of a career in the space. Upon graduation in 1985, I joined one of the largest commercial real estate mortgage banking institutions in the U.S. Two years later, thinking I knew everything there was to know about CRE, I left and started a full-service mortgage banking company focused on third party debt and equity raises and investment sales. We financed and sold all product types across the country for some of the nation's largest owners of CRE. This was all third-party business for fees, which were nice, but not consistent with my true passion of owning and developing CRE myself.
In 2000, I created a company to focus not only on the third-party business, but to also put syndications together to buy, redevelop and develop CRE (i.e. own and create value in tangible assets).
Ten years later, I launched RREAF, a privately-held commercial real estate firm based in Dallas, Texas, to focus its efforts on building a portfolio of CRE assets taking advantage of what we had learned along the way and expanding upon the relationships that we developed over the years. We focused our efforts on opportunistic real estate in areas that we believed we could achieve outsized yields without the perceived risk associated with those outsized yields. We were and still are nimble to a point of being able to take advantage of opportunities as they materialize and act quickly on them. We believe success comes from being able to identify disconnects in a particular market and/or asset class and then being able to capitalize on that disconnect, thereby increasing our risk adjusted yields to our investor base.
As CEO of RREAF, I am proud of our work and mission to create remarkable real estate where people can live, work, stay, shop, or play while creating value and strong yields to our investor base. RREAF takes pride in its mandate to provide America's workforce with affordable and superior workforce communities through its multifamily platform as well as affordable family-oriented vacation properties with its hospitality and resorts platform.
Can you briefly share with our readers why you are an authority about the topic of thought leadership?
It is a result of all the mistakes that were made over a 36-year history in the CRE space. Over time, I have figured out what works best and where the pitfalls (surprises) can come about in any given transaction and specifically, have modeled RREAF's platforms to be less susceptible to these potentially negative outcomes.
Can you share the most interesting story that happened to you since you started your career?
There are far too many stories to begin to pinpoint one that is more memorable than others. Instead, it is the collection of stories that have shaped my career and helped form what RREAF is today.
Can you share a story about the funniest mistake you made when you were first starting? Can you tell us what lesson you learned from that?
There are also too many funny mistakes I have made over the years to list. Generally, mistakes are inevitable and should be considered a good thing to the extent you learn from them. I encourage thinking outside the proverbial box, which will bring (in hindsight) some ill-advised decisions and mistakes. It is those decisions and mistakes that help the individual grow and subsequently, the company. Innovation is important in all areas of business. That does not come without mistakes. Challenge the norm.
In a nutshell, how would you define what a 'Thought Leader' is? How is a thought leader different from a typical leader? How is a thought leader different from an influencer?
I believe a thought leader is one who has experience in his or her field to a level that others are interested in engaging with and learning from that individual. A true thought leader has passion and is ever-evolving. I personally learn daily, and anyone that thinks they are the preeminent expert in any subject matter is one that is doomed to mediocrity at best.
The world is an ever-evolving thing, one must continue to learn to keep up. Innovation, humility, and passion are driving forces for me, and these have helped guide how I lead the overall direction of RREAF and its subsidiary companies.
Can you talk to our readers a bit about the benefits of becoming a thought leader? Why do you think it is worthwhile to invest resources and energy into this?
Anytime one can share their experiences with someone that has not had as many experiences, can lead to progress. Progress and evolution will advance all industries.
For example, our core abilities and strengths at RREAF are driven by progress and evolution which have led to our great success. Our ability to think outside the box has helped us advance our goals and surpass our competitors.
Can you share a few examples of how thought leadership can help a business grow or create lucrative opportunities?
Progress and evolution like mentioned above. All industries like CRE are bettered by people acting with passion, creativity, and drive.
Can you share 5 strategies that a person should implement to become known as a thought leader in their industry? Please tell us a story or example (ideally from your own experience) for each.
If one has a passion and knowledge about his or her field of business and a desire to help grow it, by encouraging and helping other individuals, then a thought leader is born.
A thought leader is one that listens to and learns from others and is not egotistical to think of themselves as a "thought leader", but just as a leader trying to advance the business plans of a certain company or field. Mine happens to be RREAF Holdings in the CRE business. I am passionate about creating successful, opportunistic real estate investments large and small for our investors and the company.
In your opinion, who is an example of someone who has done a fantastic job as a thought leader? Which specific things have impressed you about that person? What lessons can we learn from this person's approach?
There are countless people that offer advice and tutelage in their field of expertise, and those that want to grow in their chosen field should seek as much advice as is offered.
I have seen some discussion that the term "thought leader" is trite, overused, and should be avoided. What is your feeling about this?
We, as a society, try to put names on too many things. To me a "thought leader" is no different than a good leader. A good leader is one that continuously questions, learns and encourages others to do the same, which I push myself to do daily while leading RREAF.
What advice would you give to other leaders to thrive and avoid burnout?
Be passionate about whatever your chosen field is. Whether you work 40, 50, 60, or more hours a week, if you do not think of it as work, because you enjoy what you do and are passionate about it, you will not burn out. Always strive to advance a cause or direction that is challenging. It's that evolution (challenging the norm) that creates advances that will keep you engaged and help avoid burnout.
Can you please give us your favorite "Life Lesson Quote"? Can you share how that was relevant to you in your life?
Be passionate and never stop learning.
Challenge the norm.
Always be transparent and do not be afraid to make mistakes. Always own those mistakes.
Be ethical in all that you do. Remember, your most important attribute is your reputation.
These have all helped my team shape RREAF into the successful firm it is today.
Thank you so much for your insights. This was very insightful and meaningful.
Original Source: https://medium.com/authority-magazine/kip-sowden-of-rreaf-holdings-5-things-you-should-do-to-become-a-thought-leader-in-your-industry-de96dd9982d5